China Portable Handheld Stainless Steel Optic Fiber Laser Welding Machine for Metal 2kw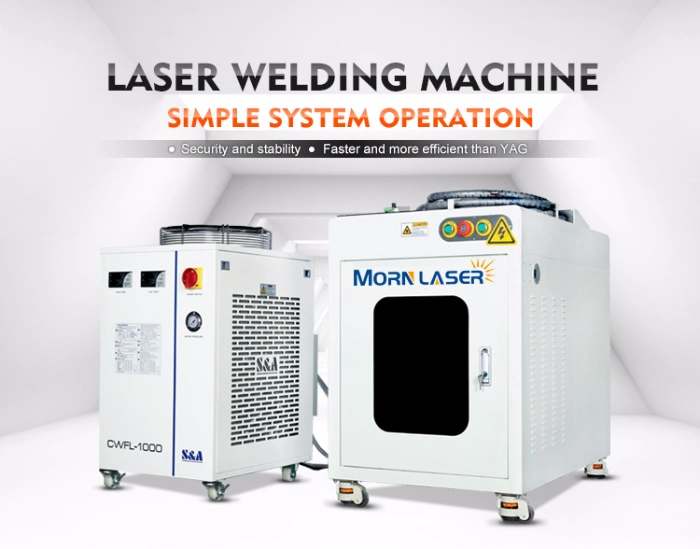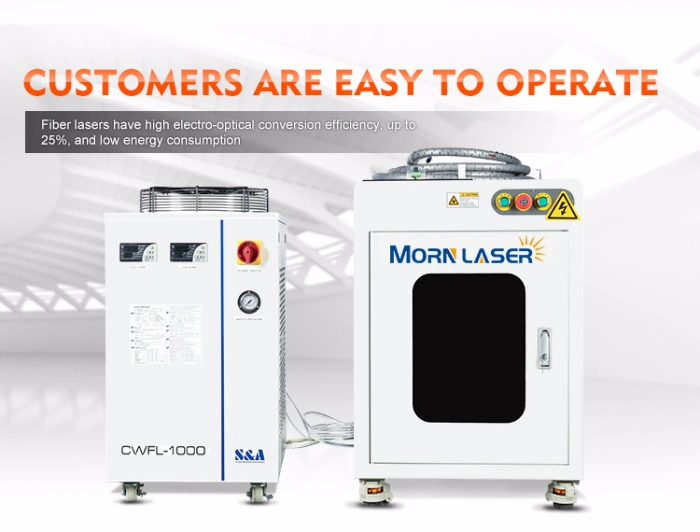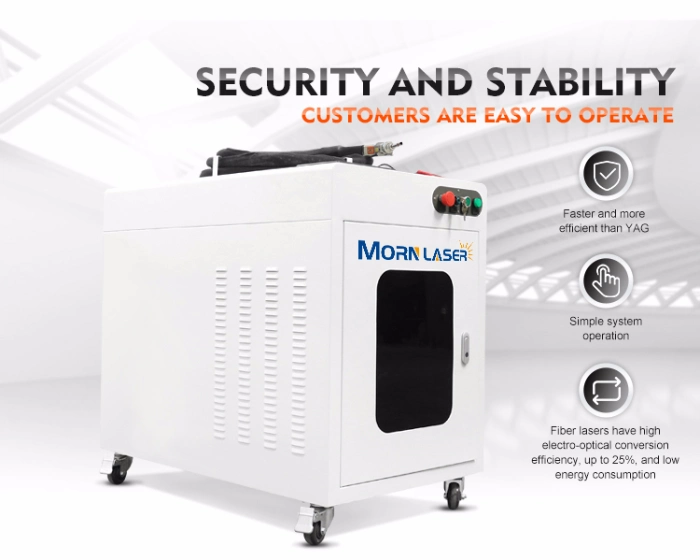 Brief introduction:

Hand-held fiber optic transmission laser welding machine has a 5-meter-long imported fiber optic connection laser head, it can be long-distance welding on the product that is large and not easy to move, because the reasons for fiber transmission, laser energy is more concentrated, can be welded 2mm stainless steel metal. It can do spot welding, butt welding, stack welding, sealing welding, and complete the complex plane straight line, arc and any trajectory welding. High welding efficiency, good effect, easy to operate

Technical parameters:

| | |
| --- | --- |
| Model No. | MT-W2000P |
| Working model | hand type |
| Laser Power | 2000W (1000W, 1500W, 2000W. etc optional) |
| Load Bearing | ≤200KG |
| Spot Size | 0.2-1.8mm |
| Welding depth | 1-3mm |
| Laser Wave Length | 1080nm |
| Impulse Width | ≤10ms |
| Laser Cooling | Water cooling |
| Water cooling | CWFL1000 (depends on laser power) |
| Total Power | <8KW |

Advantage:

1. Hand-held type easy to use
2. Wide range of applications
3. Laser power can be customized to 200W/400W/500W/700W/1000W/1500W
4. Program automation welding, convenient with fixtures
5. Can be installed with CCD monitoring system
6. Stable performance, beautiful solder joints
7. Can be multi-path welding

Application:

It is widely used in aviation, machinery, electronics, mobile phones, communications, chemicals, electrical appliances, hardware, automotive manufacturing.

*Auto parts: hydraulic ejector, filter, sensor, solenoid valve, etc.
*Lithium-ion battery: extreme materials, cylindrical caps, etc.
*Mobile phone industry: mobile phone backplane, studs, card slots, etc.
*Electronic industry: sensors, motor rotors, capacitors, relays, etc.
* Kitchen and bathroom appliances: kettle, faucet, hook, sink, range hood, etc

Machine show

1. Handheld Laser Welding Gun
With optional fiber cable, can be customized based on your special requirement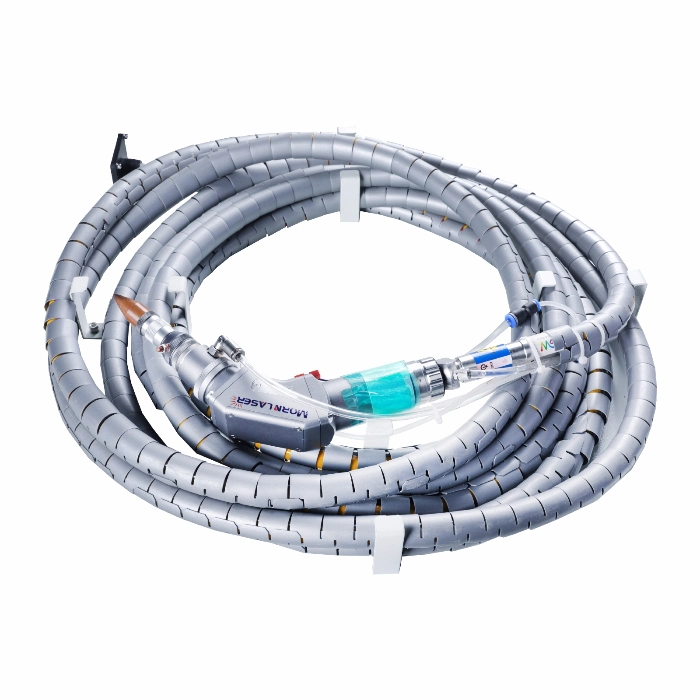 2. Fiber laser source
More stable and cost less than yag laser source. The lifetime is over 100,000 hours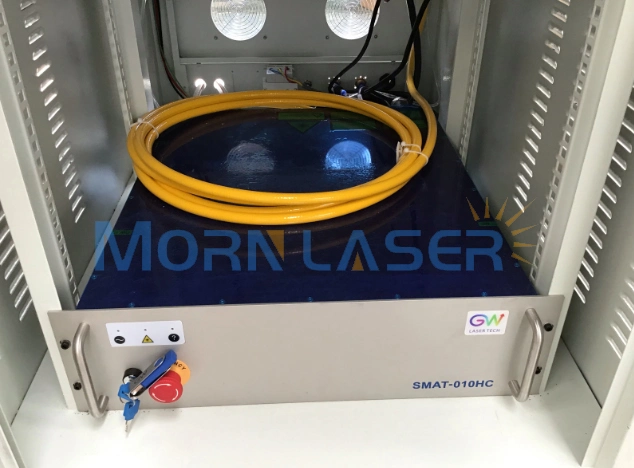 3. S&A water cooling systemAdvanced water chiller with better cooling effect, no noise and no pollution.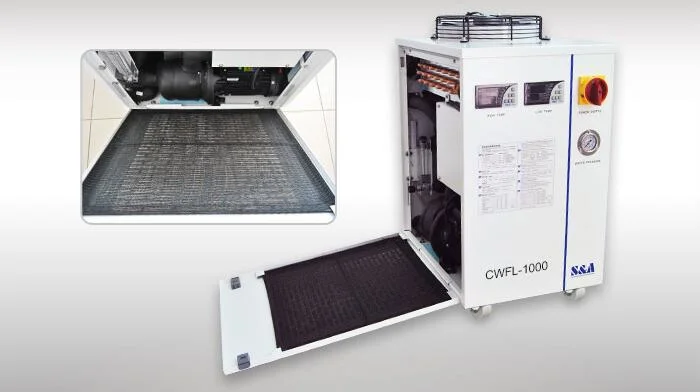 Laser Welding Machine Applied Materials:

Titanium, aluminum, copper, zinc, gold, sliver and many other metal and alloy, carbon steel and stainless steel materials, and also cooper-brass, cooper-titanium, nickel-cooper, cooper-titanium and many other heterogeneous metals.

Laser Welding Machine Applied Industries:
1. Auto parts industry, Engine cylinder gasket, Hydraulic tappet seal welding.
2. Filter seal welding, The sport plug welding, The valve push rod welding.
3. Anti-collision airbag electric detonator seal welding, The crankshaft or cylinder liner or heat treatment, etc.
4. Stainless steel advertising words, Microelectronics components, precision parts. High digital components, optical fiber connector, medical apparatus and instruments, etc.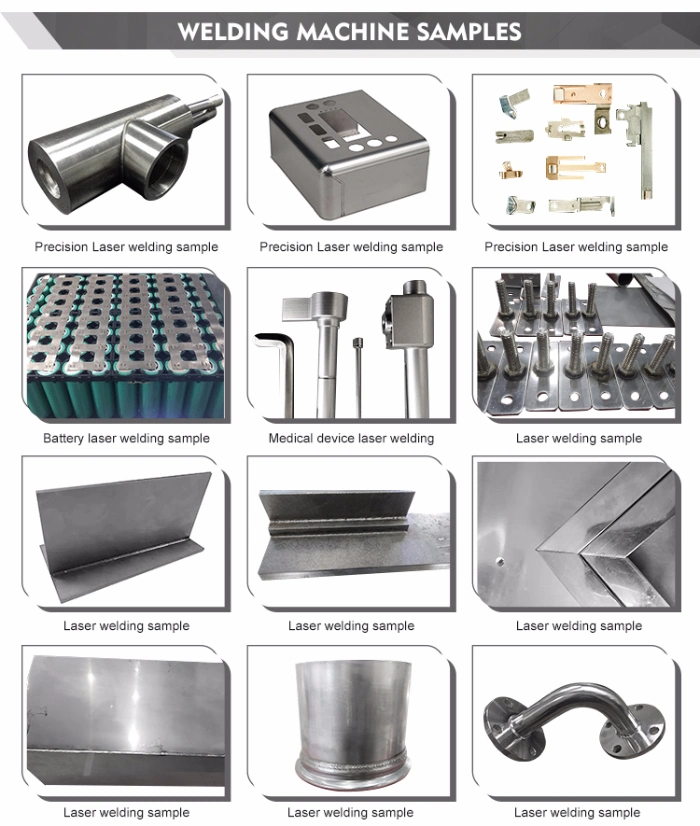 Package of laser welding machine

1. Whole film packing machine;
2. Anti-collision package edge;
3. Fumigation-free plywood wooden box with iron binding belt.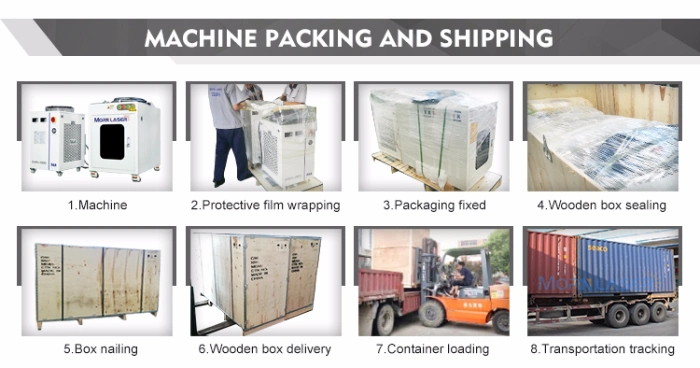 Our services for laser welder
1.Two year guarantee for whole machine and two years for laser source
2.We offer life-long technical support by call, email,skype
3. 24-hour technical support by email or calling
4. English CD and manual for machine using and maintainance.
5. Engineers available to serve and train overseas, but your side should pay all the expense.