Product Description

Concert/Gym/Sports Used Retractable Bleachers, Bleacher Seating, Mobile Grandstand

1. Specifications of Our Scaffolding Bleachers
Item
Specification
Riser
400-480mm
Row Width
900mm
Seat Center Distance
500mm
Aisle
460-500mm
Frame Module
2000x1800mm
Guard railing Height
1100mm
Seat Maximum/size
High-density Polyethylene 415x450x310
Maximum Layers
20 Layer
Maximum Floor Load
350kg/m²
Main Profile Size
ø48xt3.25
Framework Material
Q235 hot-dip galvanized steel
Flooring System
18mm Double brown film faced plywood Q235 Metal frame
Optional Accessories
Stair, Fixed Base, Anchor, Tensioner, Side Fence
Contact us for more informations now!
We can make high-quality bleachers which are popularly used for big gathering parties and events, sports games and so on. Also, our bleachers are good and popular to be used in our clear span tent halls, such as in the equestrian game tents, church tents, magic show tents and so on. Compared with the auditorium, the bleachers have very good characteristics, as it is in safe and flexible design and can be converted to different sizes. Easy to install and dismantle and long lifespan, low maintenance.
2. Applications of Our Scaffolding Bleachers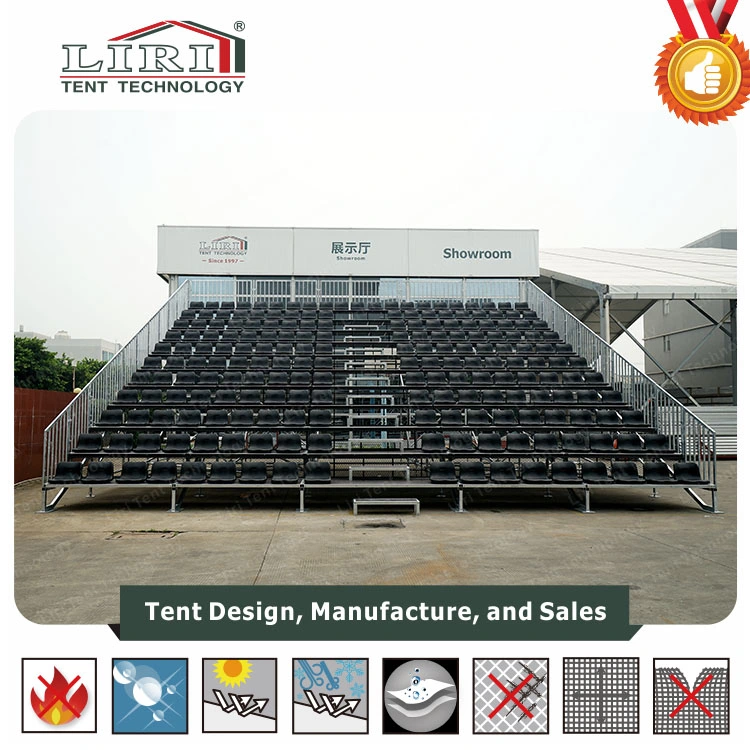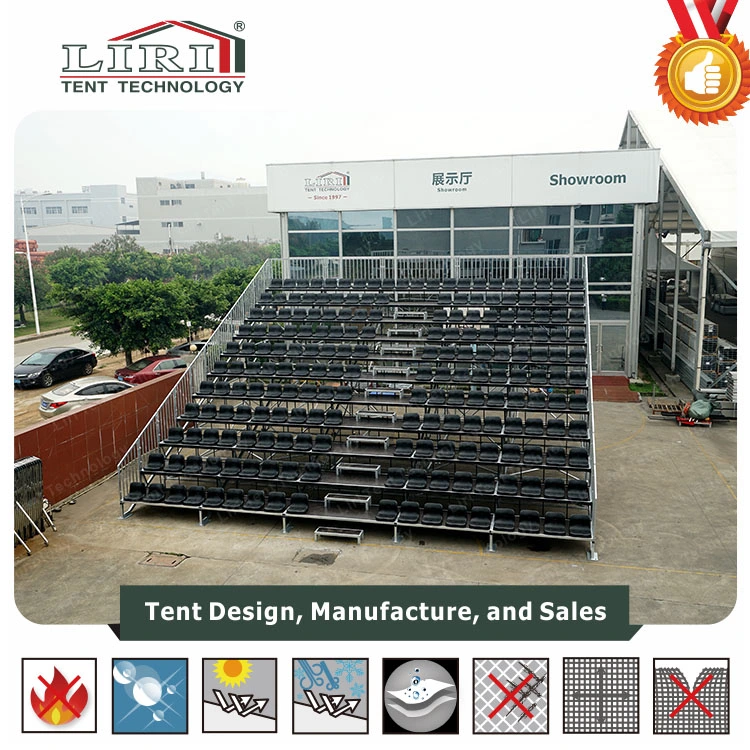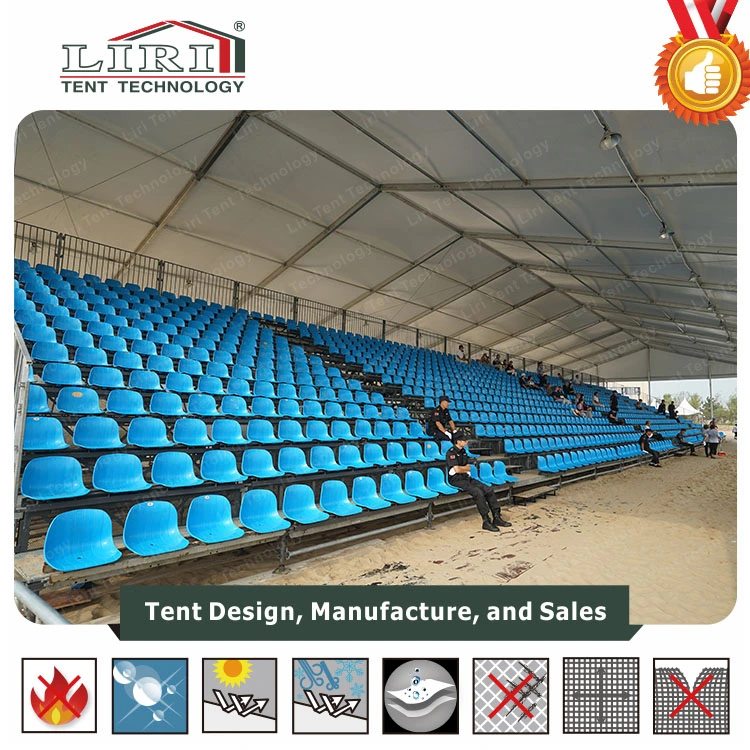 3. Advantages of Our Scaffolding Bleachers

Now we have some good improvements on our old design bleachers, especially on the details, for example,

(1) Adjustment of the Aerial angle. The bleachers are generally higher than the stage, and the audience can watch the performance on the stage more clearly.
(2) Neat arrangement. It is a better design so that the original scattered audience can be ordered to sit down and watch the program.
(3) Easy to install. It is flexible and easy for the installation, dismantling, and storage.
(4) Safety enhanced. All frames and the connections adopt high quality galvanized steel tubes, strong and very durable. And the flooring is under anti-skid treatment.
(5) Comfortable. Materials of the chair we use are environmentally friendly, good appearance, durable, strong weather ability, easy to clean, and the design is adjusted based on the ergonomic, so the spectators can watch the show pleasantly.