Huibaisheng Hand-Held Laser Welding Machine
1.The interior design is smart and the good interactive control system expands the tolerance range of the machined parts and the weld width. It solves the disadvantage of small spot size and better weld formation.
2.The machine is light, the body engineering design method is adopted, and the grip is comfortable; the hand is easy to control, and the operation is simple and easy to use.
3.With multiple safety alarms, it automatically locks light after removing the workpiece, which is safe.
4.Beautiful weld, fast speed, no consumables, no weld marks, no discoloration, no need for later polishing.
5.Various angle nozzles can be configured to meet the welding requirements of different products.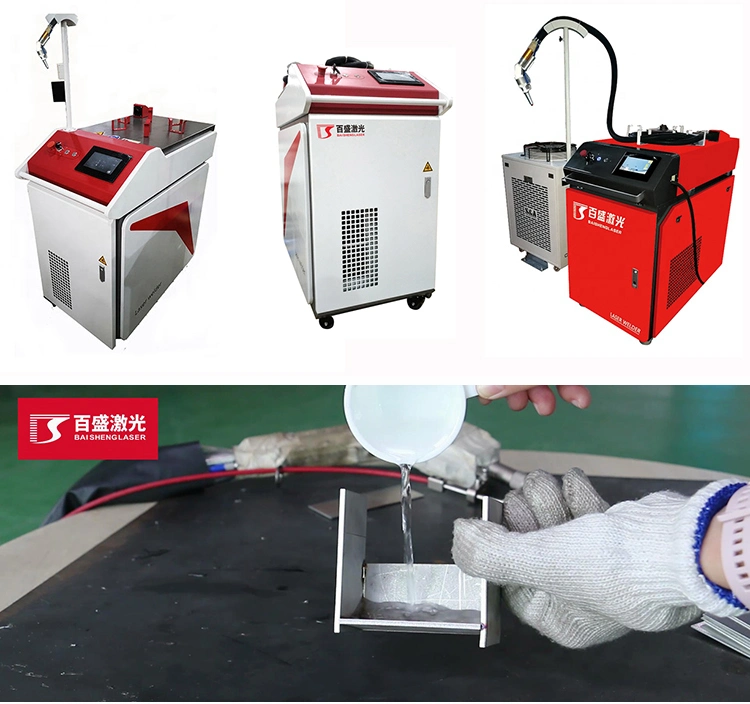 Model

FSC001

Laser Source

RECI

Laser Control System

HANWEI(China)

Laser Welding Head

WSX(China)

Laser Power

1000w / 1500W / 2000W

Weave Length

1080nm ± 5

Fiber Length

10m

Recommended Welding Thickness

≤3mm

Fiber Core Diameter

50 (optional on demand)

Working Mode

Pulse

Cooling Mode

Water Cooling

Working Environment Temperature Range

5~50

ºC

Power Consumption of Main Engine

7.5KW/9.5KW/10.5KW

Dimension

1050*600*1100mm

Welding material

Metal, Stainless Steel, Aluminum, Carbon Steel, etc
Welding Samples
This welding machine can be used for complex and irregular welding of metal equipment, stainless steel households, and other industries.
Perfect replacement of traditional argon arc welding and electric welding, especially in welding thin metal plates, iron plates, aluminum plates, and other metal materials.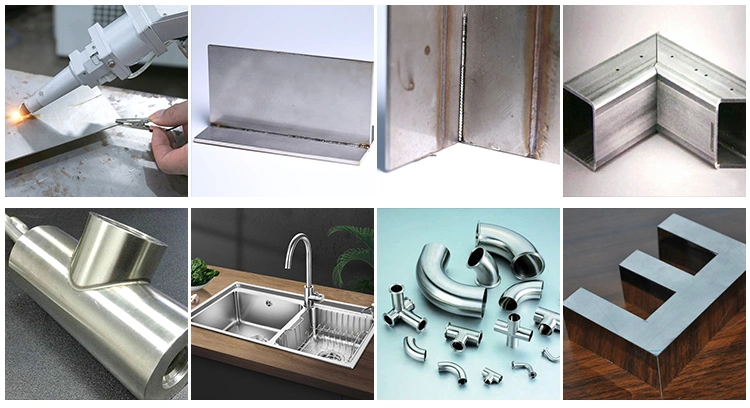 Company Profile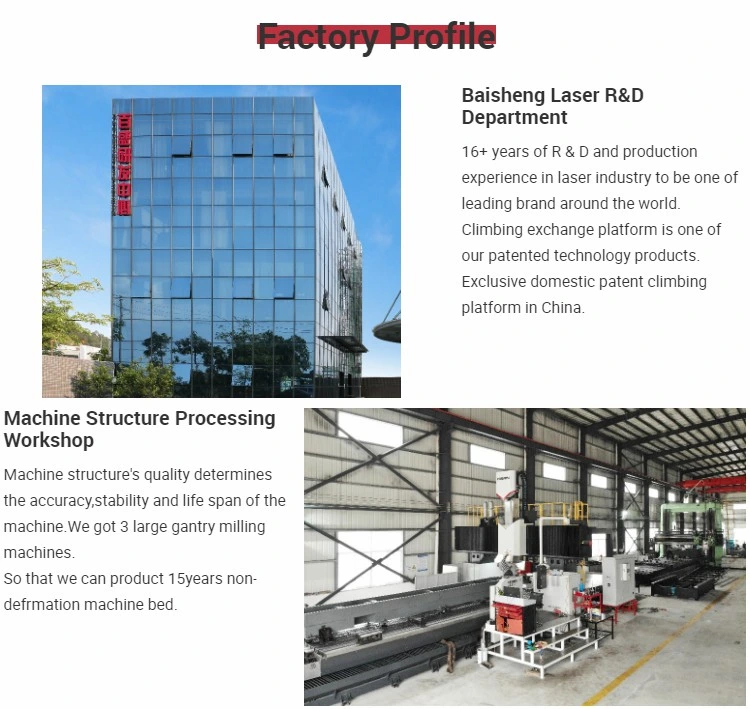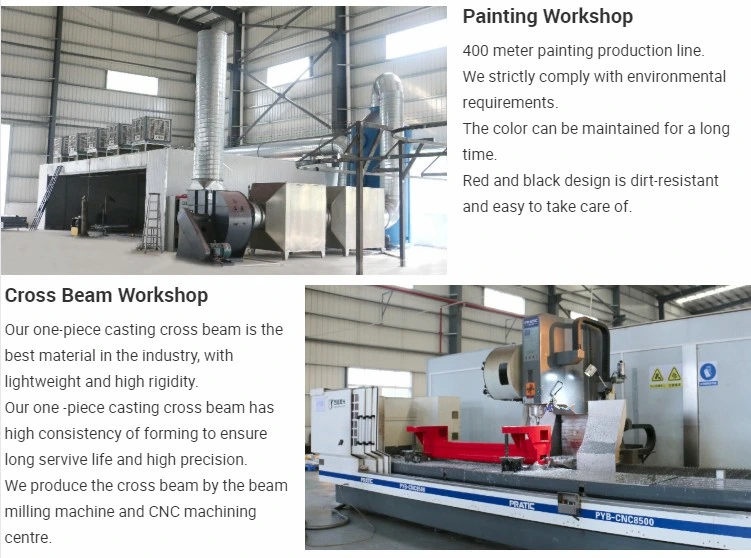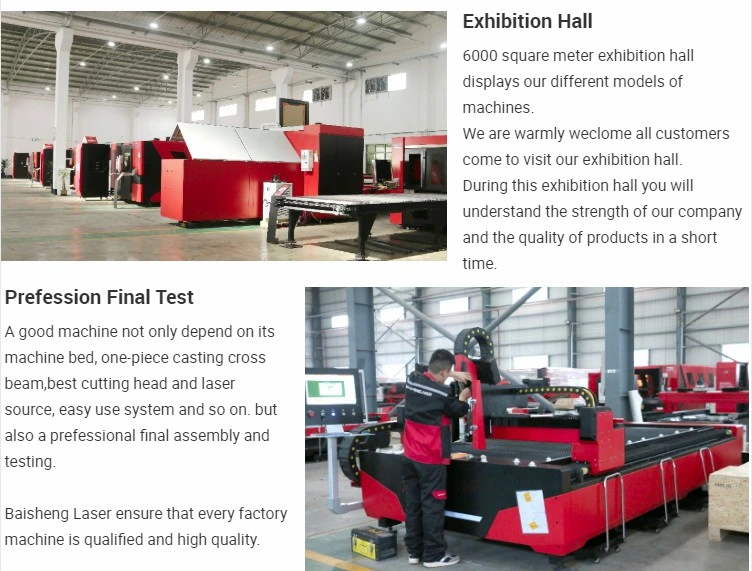 Quality Control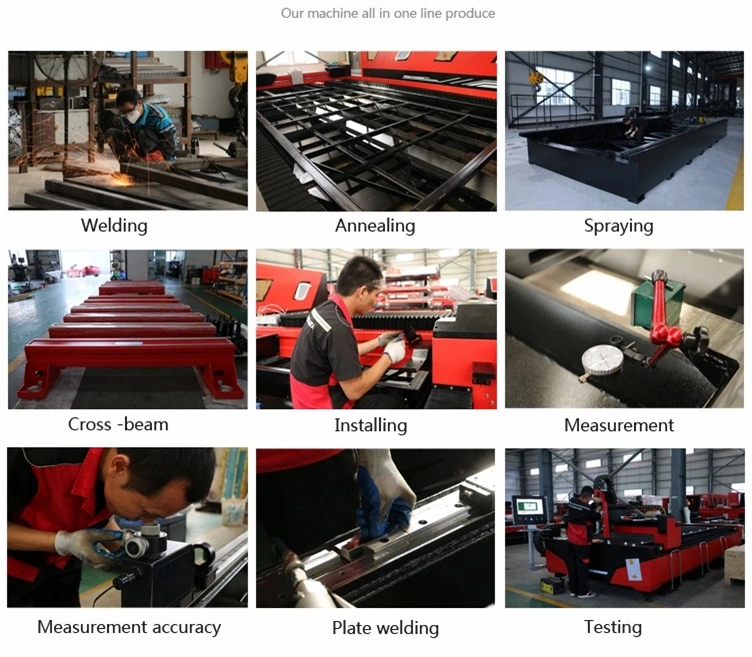 Packing&Shipping
1. Packaging
Whole film packaging machine; anti-collision package edge; wooden box and pallets.
2. Shipping
Our cooperated professional ocean transportation will guarantee your machine safety.
We will provide the shipping methods according to your needs.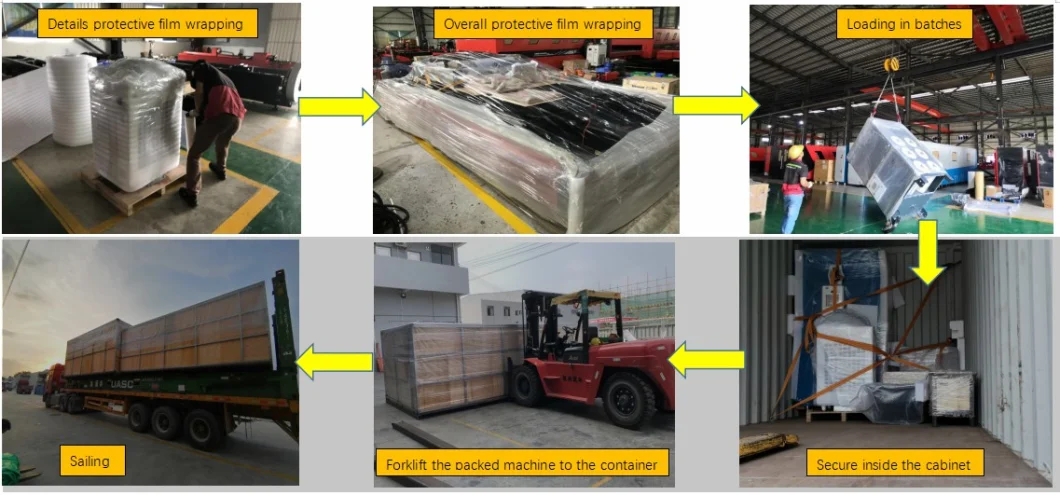 Guarantee&Service
Pre Sale Service
1. Provide technical guidance, equipment solutions, and other information services according to your needs.
2. Welcome you to visit our company and equipment exhibition hall. And our engineers will offer the best explanation and demonstration. If you can't come to us, we will do a live broadcast to show you our factory and machine.
3. Provide free cutting sample service.
Selling Service
1. Technicians would offer field installation, debugging, and training when they come to the customer's factory.
2. Ensure the equipment is delivered on time.
3. Train customer operators in strict accordance with the equipment operation process to ensure that they are proficient in the operation, maintenance, and safe use of the equipment.
After-sale Service
1. One-year warranty for a machine bed and free software upgrade. Two-year warranty for laser generators.
2. Except man-made factor, BAISHENG provide the repairing service during the warranty period.
3. We will establish a communication group including technicians, after-sales managers, salesmen, and operators of customers.
Customer Feedback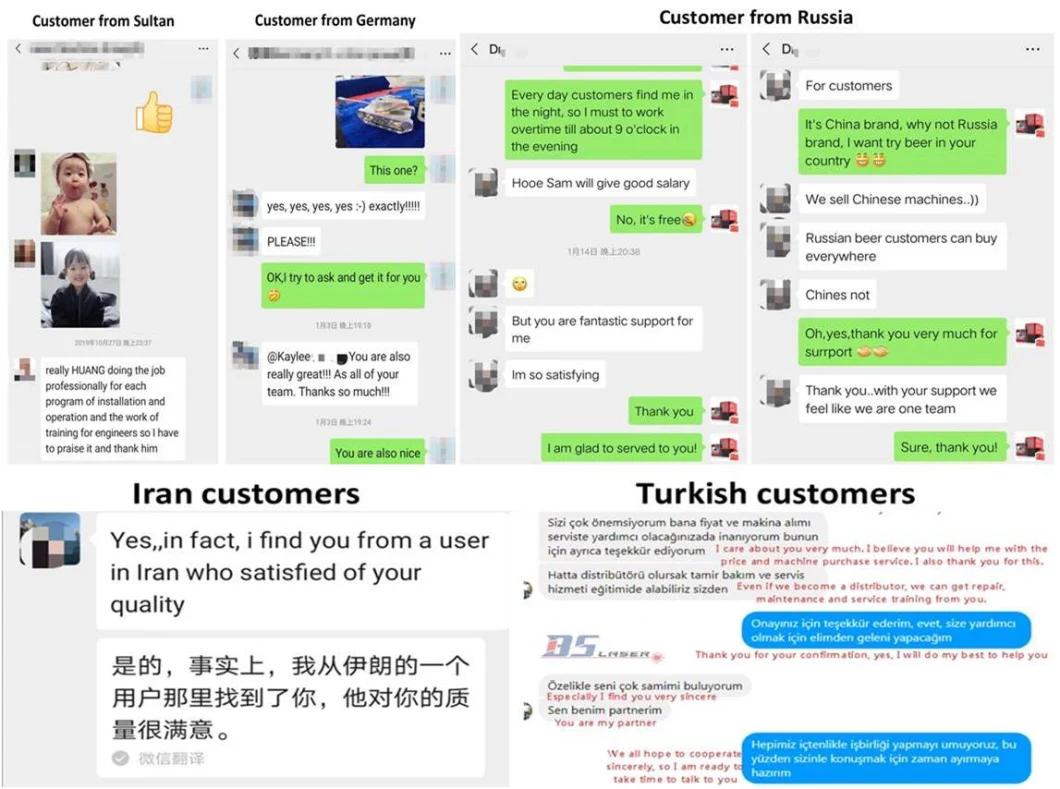 Payment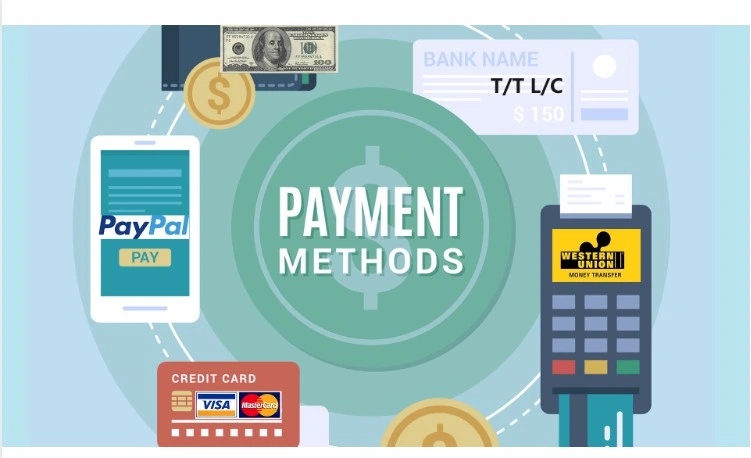 FAQ
Q: Are you really a manufacturer?
A: We are one of the lasers cutting machine manufacturer in the industry that independently develops and produces machine beds, crossbeams, and sheet metal. We are a strong manufacturer with 100,000 square meters industrial park.
We are a professional manufacturer with 16 years of laser cutting machine production experience.
More than that, we have a strong R&D team composed of 80 engineers and an after-sales team of 130 technicians. Over the years, we have collected many user feedback and constantly improved the machine quality; and we have excellent installation services and the best customer training system.

Q: How to choose the laser cutting machine?
A: You can choose the laser cutting machine according to the cutting thickness and material. If you are an entrepreneur, then congratulations, Baisheng will provide you with comprehensive training and cost-effective products to help you earn money as soon as possible.

Q: Baisheng brand doesn't seem very famous in our country. Can I trust Baisheng?
A: Sure! We have more than 16 years of experience in laser cutting machine R & D and production. Our brand awareness in China is very high because our product quality and after-sales service are better than peers. Many customers are more willing to choose us. As for the overseas market, we also have many agents and distributors all over the world. In the past two years, we have officially launched overseas marketing. Our machines are so excellent that we would like to promote them all over the world. Our goal is to become a top laser machine brand in the world, so we pay more attention to market reputation and product quality. Trust us, Baisheng is your right choice!

Q: Could you give me more details about the laser cutting machines?
A: You could check more details on our website and Facebook. But it's better for you to directly ask us if you want to know more about the details and price. Our sales will reply to you in time within an hour!
So, just send us a message or chat now!